HSA Investments
Invest in a secure future with tax-free growth on HSA funds and pay for potential medical expenses through retirement.
HSA Investments
Invest in a secure future with tax-free growth on HSA funds and pay for potential medical expenses through retirement.
Why invest?
There are many perks to having an HSA. Not only are they a great way to pay for medical expenses and save on taxes, but you can also invest your HSA funds to create a powerful future financial asset.
Getting Started
It's easy to invest your HSA through the MotivHealth HSA Investments platform. Once you reach a balance of $2,000 or more in your HSA, you will be eligible to invest directly through your member portal.
How do I qualify for investments?
To qualify for investments you need a balance of $2000 or more. You will be able to invest anything over the $2000 balance.
Do I need to maintain a minimum balance of $2000 to keep my investments?
No, you just won't be able to
make any new investments until your balance goes above $2000.
Is there a monthly fee to participate in investments?
Yes. The m
onthly HSA investment fee is $1.50 + 4.167 basis points.
Will my investment balance cover claim payments or purchases with my MotivHealth HSA Debit Card?
No, your HSA investment and HSA cash balances are separate. In order to use investment funds for claim or debit card payments, you will need sell invested funds.
Are my investments FDIC insured?
No, investments carry risk and are
subject to loss. Investments are not FDIC insured.
MotivHealth Investment Options
S&P 500 Value Vanguard
S&P 500 Vanguard ETF
S&P 500 Growth Vanguard
Mid-Cap Value ETF Vanguard
Mid-Cap ETF Vanguard
Mid-Cap Growth ETF Vanguard
Small Cap Value ETF Vanguard
Small Cap ETF Vanguard
Small Cap Growth ETF Vanguard
Total International Stock Vanguard ETF
Vanguard Extended Market ETF
Vanguard Materials ETF
REIT Vanguard ETF
Emerging Markets Stock Idx ETF Vanguard
Vanguard Information Technology ETF
Health Care Vanguard ETF
US Total Bond Market Index ETF Vanguard
Short-Term Bond ETF Vanguard
Total International Bond Index Vanguard
S-T Inf-Protected Treasury Bond Vanguard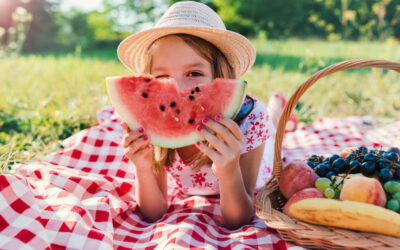 The weather is finally warming up. It's the perfect time for picnics before it gets too hot outside. Get that vitamin D!
Motivhealth is celebrating National Women's Health Week. Womanhood comes with many challenges, including several female-specific health issues. We want to spotlight three women who deal with health issues such as these but have chosen to live ambitious and fulfilling...
Fighting Inflation Congrats to Inflation on Its Personal Record Inflation is currently at an all-time high, and that's not just a figure of speech. The U.S. Bureau of Labor Statistics announced that the consumer price index has increased by 8.5% in the last year....
MotivHealth Insurance Company

 844-234-4472 | MEDICAL

 385-247-1030 | PHARMACY

 385-308-4400 | EMPLOYERS 

385-308-4410 | MOTIVNET – Contract

10421 S Jordan Gateway, Ste. 300
South Jordan, UT 84095
​Copyright © 2023 MotivHealth Insurance Company.  All Rights Reserved.