Maya combines the power of AI with the medical expertise of physicians to provide easy access to healthcare, including personalized health assessments, treatment advice, and 24/7 service to get connected with in-network providers.
Why Maya?
At MotivHealth, we believe healthcare accessibly is of utmost importance. Available in your member portal, Maya makes healthcare more accessible by helping you find low-cost options of care through comprehensive symptom assessments, 24/7 connection to telehealth providers, and assistance in scheduling timely appointments with in-network providers. 
What Can Maya Help You With?
With a wide range of features and quick results, Maya can help you get the care you need when you need it–without the hassle of making a doctor's appointment.
CHECK SYMPTOMS
Maya uses its robust clinical engine and comprehensive knowledge to get you relevant and timely health information based on current symptoms.
LOWER COSTS
Get accurate, comprehensive medical insight that gets you to the appropriate in-network provider sooner, saving you time and money.
FIND CARE
With MayaMd, you can get connected with a telehealth provider, and schedule appointments with our PHAs with in-network providers in real-time.
Research Collaboration
MotivHealth's MayaMD has partnered with researchers from leading universities that help us provide you with robust medical feedback and connect you with affordable care.
Key Features
MotivHealth MayaMD's comprehensive features allow you to get relevant medical feedback in a timely manner so you can get one step closer to better health.
Symptom Checker
Have a conversation with Maya regarding current symptoms and receive timely results.
Appointment Scheduling
Our PHAs will help schedule appointments with in-network providers regarding symptom results.
Clinical Decision Support
Assistance in making appropriate medical decisions based on symptom assessment.
Telehealth Access
24/7 access to telehealth providers to discuss current symptoms.
One-Minute Triage
Get directed to the care you need when you need it–all within minutes.
24/7/365 Access
Waste less time on Google and get connected to an in-network provider at anytime.
Health in Your Hands
Spend less time in the waiting room, and get connected with Maya to get virtually instant feedback on current symptoms and connect with an in-network provider who can help.
How was your experience?
We look forward to seeing how MotivHealth's MayaMD can help us better serve yo, and encourage any feedback you have on your experience to be submitted here.
Please choose a category for this report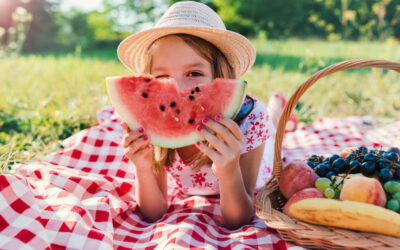 The weather is finally warming up. It's the perfect time for picnics before it gets too hot outside. Get that vitamin D!
Motivhealth is celebrating National Women's Health Week. Womanhood comes with many challenges, including several female-specific health issues. We want to spotlight three women who deal with health issues such as these but have chosen to live ambitious and fulfilling...
Fighting Inflation Congrats to Inflation on Its Personal Record Inflation is currently at an all-time high, and that's not just a figure of speech. The U.S. Bureau of Labor Statistics announced that the consumer price index has increased by 8.5% in the last year....
MotivHealth Insurance Company

 844-234-4472 | MEDICAL

 385-247-1030 | PHARMACY

 385-308-4400 | EMPLOYERS 

385-308-4410 | MOTIVNET – Contract

10421 S Jordan Gateway, Ste. 300
South Jordan, UT 84095
​Copyright © 2023 MotivHealth Insurance Company.  All Rights Reserved.